An Alternative to Travel Nurses After the Pandemic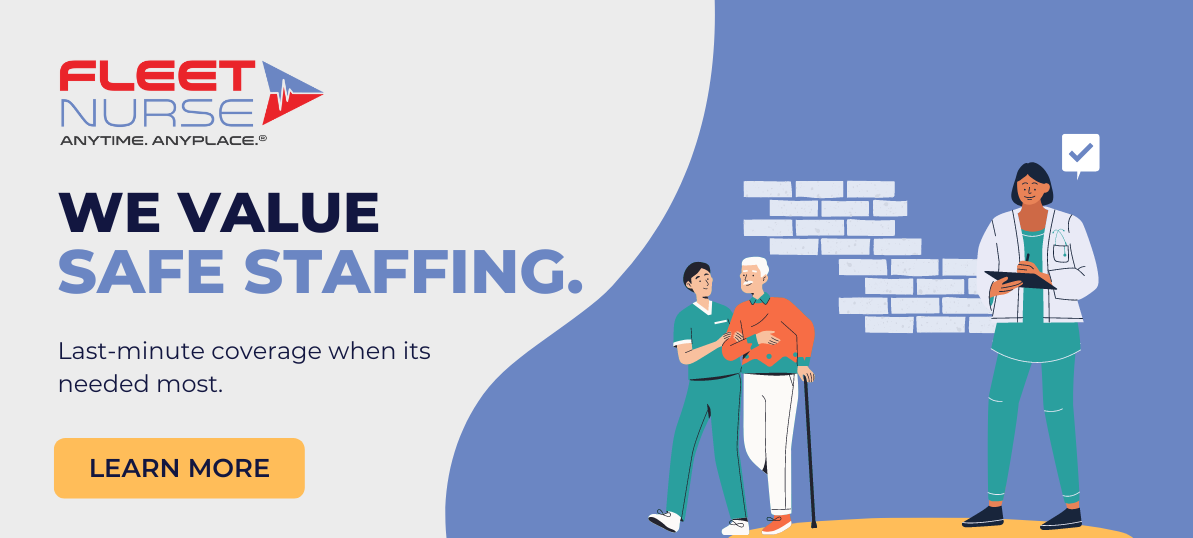 Hospitals are looking for flexible, less expensive solutions
The need for travel nurses soared at the start of the pandemic. NBC cited data from Staffing Industry Analysts showing from January to March 2020, the number of travel nurses doubled from 50,000 to at least 100,000. We are now seeing that the demand for travel nurses appears to be falling. Demand dropped 42% from January to July this year, according to Aya Healthcare.
Will travel nurses stop traveling?
Although the demand seems to be falling, the demand for facilities being safely staffed is still a top priority. Becker's Hospital Review spoke to how nurses who have become accustomed to the traveling nurse lifestyle are resistant to return to other positions because of the low wages and lack of flexibility, and many said things would have to change for them to return to staff nursing. Changes that these nurses are hopeful for include better pay as staff nurses, flexible scheduling, and a guaranteed nurse-patient ratio.
The Alternative Solution for a Win-Win
Healthcare facilities are now more concerned about filling staff nurse positions. Through the process of hiring, FleetNurse offers support to supplement facilities' internal staff, not replace them. Healthcare professionals everywhere are facing the hard truths of working through the pandemic. FleetNurse is here to provide support to both healthcare facilities and healthcare professionals everywhere.
The shift away from travel nursing does not mean facilities have to go short-staffed or that healthcare professionals have to give up their freedom and premium wages. FleetNurse provides reliable contract labor that is flexible and can help make sure residents are always covered.
Healthcare professionals choose when and where they want to work. By using the easy-to-use FleetNurse app, nurses and nursing aides can find shifts in the local community that fit their schedules. Learn more about bringing FleetNurse to your facility or joining the community of nurses changing the way they work.
A common theme for the success of both healthcare professionals and facilities is achieving safe staffing levels. Safe staffing allows nurses to deliver safe, quality care in healthcare facilities. It can also reduce nurse fatigue, prevent burnout, and increase patient satisfaction. Read more about the importance of safe staffing here.