6 Things to Look for When Comparing Staffing Solutions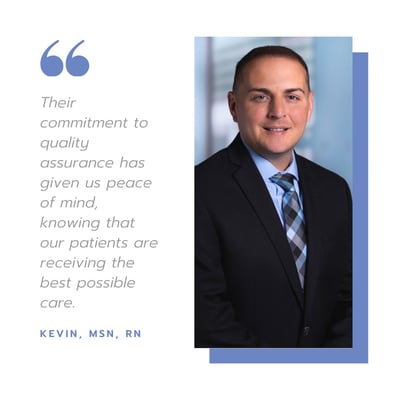 Staffing shortages can create significant challenges for any healthcare facility. From managing overtime costs to ensuring patient care is not compromised, finding a staffing solution that is reliable, scalable, and efficient can be a daunting task. This is where a labor partner like FleetNurse can make all the difference.
"I needed a staffing solution that is reliable and scalable, and that's exactly what we found with FleetNurse. Their custom float pools have provided us with the staff we need to fill urgent open shifts, while their scalability has allowed us to manage our costs and staffing levels effectively. Their commitment to quality assurance has given us peace of mind, knowing that our patients are receiving the best possible care." - Kevin, MSN, RN
What sets FleetNurse apart from other staffing agencies is its focus on customization, scalability, and technology. By partnering with a labor partner that offers these solutions, hospital administrators can rest assured that their staffing needs are being met without compromising patient care.
Reliability
When it comes to staffing, reliability is key. A labor partner that offers 24/7 support and has a proven track record of success in the healthcare industry can provide the peace of mind that hospital administrators need. This means having a large pool of qualified clinicians who are available to fill open shifts at a moment's notice, without compromising the quality of care.
Scalability
Hospital administrators need a staffing solution that can grow and adapt with their facility. Having access to custom float pools and scalable solutions can help administrators manage costs and staffing levels effectively while ensuring that patient care remains a top priority.
Technology
In today's fast-paced healthcare environment, technology can be a game-changer. A labor partner that offers technology-driven solutions like FleetNurse's easy-to-use online platform, can provide fast shift fulfillment, reducing the time and energy spent on scheduling and staffing.
Additional tips when choosing a labor partner:
Customized to your facility: Look for a labor partner that can provide customized solutions that meet the unique needs of your healthcare facility. This includes having the ability to create a custom float pool that can be tailored to your specific requirements, such as specialized training or certifications.
24/7 support team: Ensure that your labor partner offers 24/7 support to handle urgent staffing needs. Consider whether you need a hybrid service, where a dedicated team manages the staffing needs, or an online platform that allows you to manage staffing needs on your own.
Cost Effective: Don't be afraid to negotiate rates with your labor partner. Look for a partner that is transparent about their costs and willing to work with you to create a cost-effective staffing solution.
Choosing a labor partner that is reliable, scalable, and offers technology-driven solutions can help hospital administrators manage staffing shortages effectively while ensuring that patient care remains a top priority. By following these tips, hospital administrators can partner with a dedicated, cost-effective labor partner that is customized to their facility.
Ready To Work With a True Labor Partner?
FleetNurse's focus on having reliable nursing professionals will provide the coverage your team needs without sacrificing quality.
For more information on how FleetNurse can become your next and best labor partner, visit: https://info.fleetnurse.com/hospitals-services