SIA Collaboration in the Gig Economy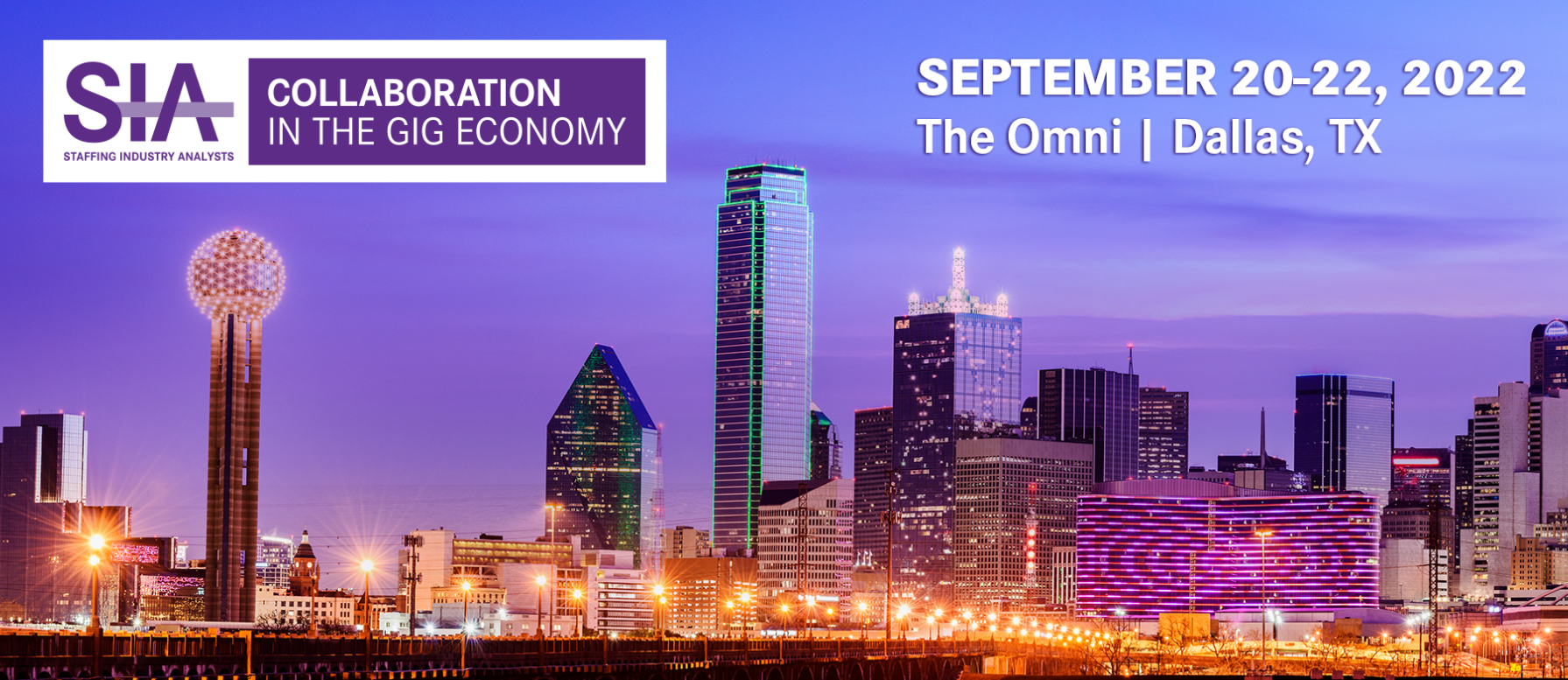 FleetNurse is heading to Dallas, TX for the Staffing Industry Analysts (SIA) Collaboration in the Gig Economy on September 20-22 at the Omni Hotel.
SIA Collaboration in the Gig Economy conference is a chance for everyone to connect with hiring managers, staffing firms, vendor management systems, and more. This year's event will be covering more than 20 sessions on topics for everyone in the workforce ecosystem who connects talent to work across multiple tracks. This includes staffing & talent platform technology and key issues in the gig economy.
FleetNurse will be attending SIA to connect with a variety of businesses in tech, talent solutions, and suppliers. As we are seeing a new world of work across many industries, FleetNurse continues to stand by its mission; to provide reliable contract labor that is flexible and reliable, to help ensure that long-term care facilities are staffed safely and that residents are always covered across the country. FleetNurse's dedicated community of healthcare professionals continuously stands out as a reliable and trusted workforce. As we continue to see an ever evolving workforce ecosystem, FleetNurse is reimagining the way that healthcare facilities are connected to quality, Joint Commission certified, and ready-to-work professionals.
About SIA:
Staffing Industry Analysts is the global advisor on staffing and workforce solutions. Their proprietary research covers all categories of employed and non-employed work including temporary staffing, independent contracting, and other types of contingent labor.
About FleetNurse:
FleetNurse started up three years ago because of a need for qualified, credentialed healthcare professionals in a variety of health systems. Using innovation and technology, FleetNurse has become a trusted labor partner that connects health systems to quality healthcare providers on demand. Healthcare professionals are allowed to work on a schedule that works for them, while healthcare facilities are able to fill shifts when they need them most.